I bought this fabulous reversible jacquard fabric from
Emma One Sock
a year ago, and have been debating what to make with it ever since. I debated a skirt, a tank top, and a reversible cami dress, but I eventually settled on a simple shift dress, which would be perfect for the two weddings in three weeks that I just wrapped up.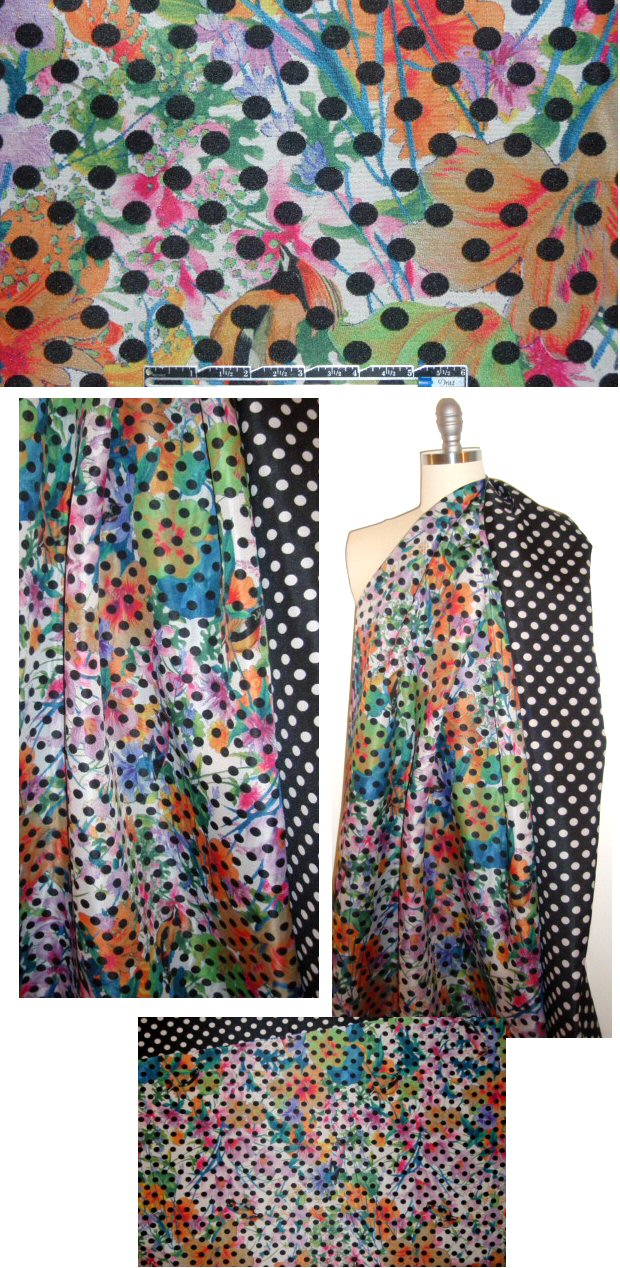 I ran across the picture below on Pinterest, and of course I can't find any info on it now, but it was a designer dress from the 60s, and I loved the simple shape.
I started with the bodice pattern of the
Burda Style stretch slip dress
, which I modified by straightening out the top and leaving out the back darts. For the skirt, I just did two rectangles with deep pleats lined up with the bust darts. In the inspiration photo, the pleats are actually lined up with the sheer panels, which are lined up with the outside of the straps. Because I wasn't doing the sheer panels, it didn't look as intentional to do the pleats there, and the shape was a bit better moving them in as well. I added in-seam pockets, so I didn't have to deal with a purse - I always add pockets when possible! This was also a last minute sewing project, in true Laura form, and I finished it up a couple of hours before we left for the first wedding. I did have an excuse though, as I was working on a special project for the bride earlier that week. :)
While I love how it came out, the pleats have the unintended consequence of making me look at least 7-8 months pregnant. Not ideal. As long as I stand up perfectly straight, it's good, but in all the pictures where I was at the end of the line of people leaning over, yeah, not so much. I'm debating either cutting it off as is into a tank top, or taking it apart and making a super simple cami out of it (a la
Odgen Cami
). What do you think?