We spent Labor Day hitting furniture sales, and it was incredibly hot, so I went with my simple knit dress, which is super comfy. I think it's also flattering on me, which is a win-win in my book. I went with black sandals instead of the tan I've worn before, but I'm still not sure what I like the best.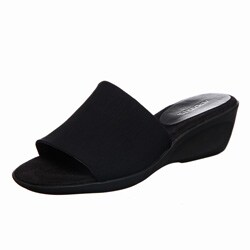 green knit tank dress

black slide sandals
Where I went:
What would have made it better:
Still not sure about what neutral to pair with it. I should have worn my yellow beaded sandals I think, but our shoe cabinet was still shrink-wrapped and sitting on its side, so my shoe options were limited.
Rating: